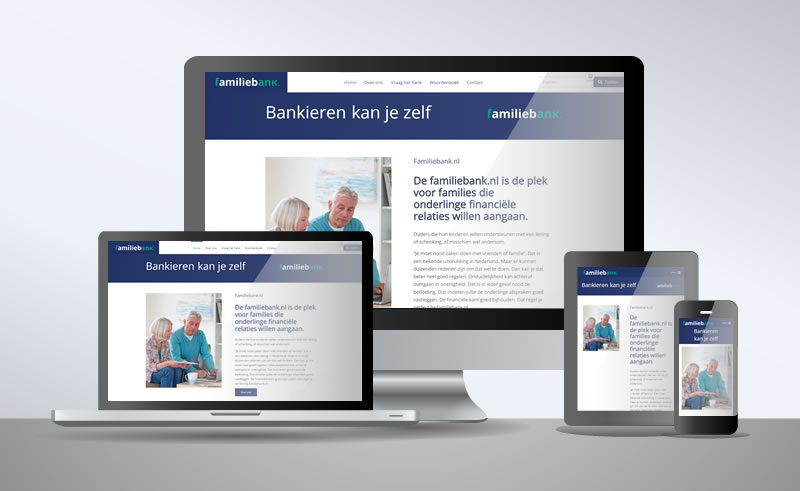 De familiebank.nl is de plek voor families die onderlinge financiële relaties willen aangaan.
Je er maakt heel eenvoudig juridisch juiste contracten. Of je nou een leningovereenkomst of een schenkingsovereenkomst wilt maken. De modellen worden helemaal op maat gemaakt door de intelligente software.
Aan de hand van een aangeleverd ontwerp bouwde FlavorIT de website.
Terug naar portfolio